CENTRAL QUAY
Rightacres' Central Quay development is a 2.5 million sq ft mixed-use scheme that will include apartments, hotels, offices and leisure offerings.
CENTRAL QUAY IS A PLACE FOR NEW THINKING FROM WHICH OPPORTUNITY AND INSPIRATION WILL RADIATE.
The Central Quay scheme presents a unique opportunity to develop a mixed-use development of European scale adjacent to Cardiff's Central Transport Hub and uniquely, a city centre waterfront location. The development will include hotels, offices, luxury apartments and a riverfront leisure location featuring amazing bars and restaurants.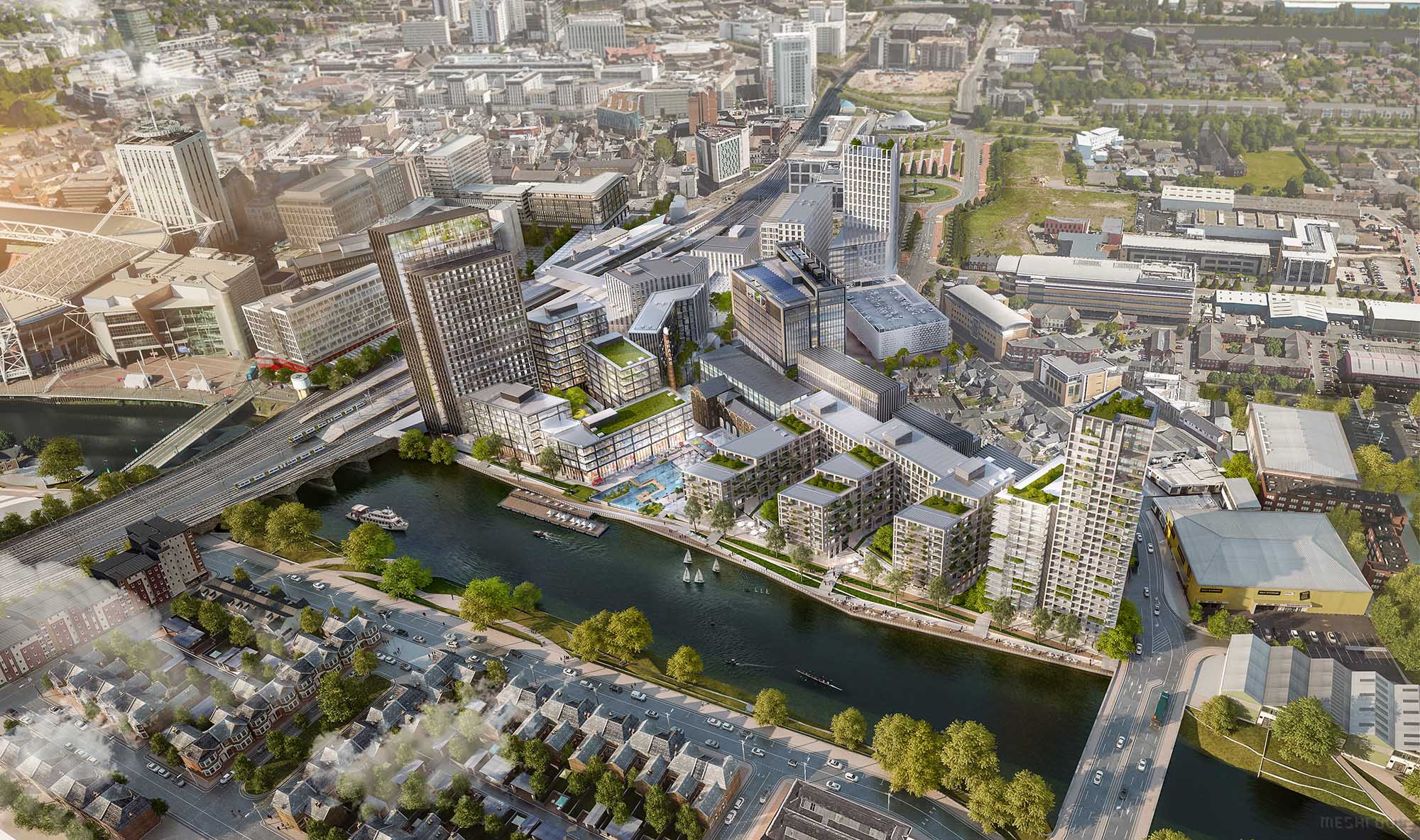 LIVE
The unique waterfront location is the ideal setting in which to create a blend of lifestyle, entertainment and nature. There will be 1,000 distinctive riverfront residences in what will be Cardiff's most spectacular waterfront district. Residents will be drawn to this unique new neighbourhood designed to bring urban life into balance with the natural world.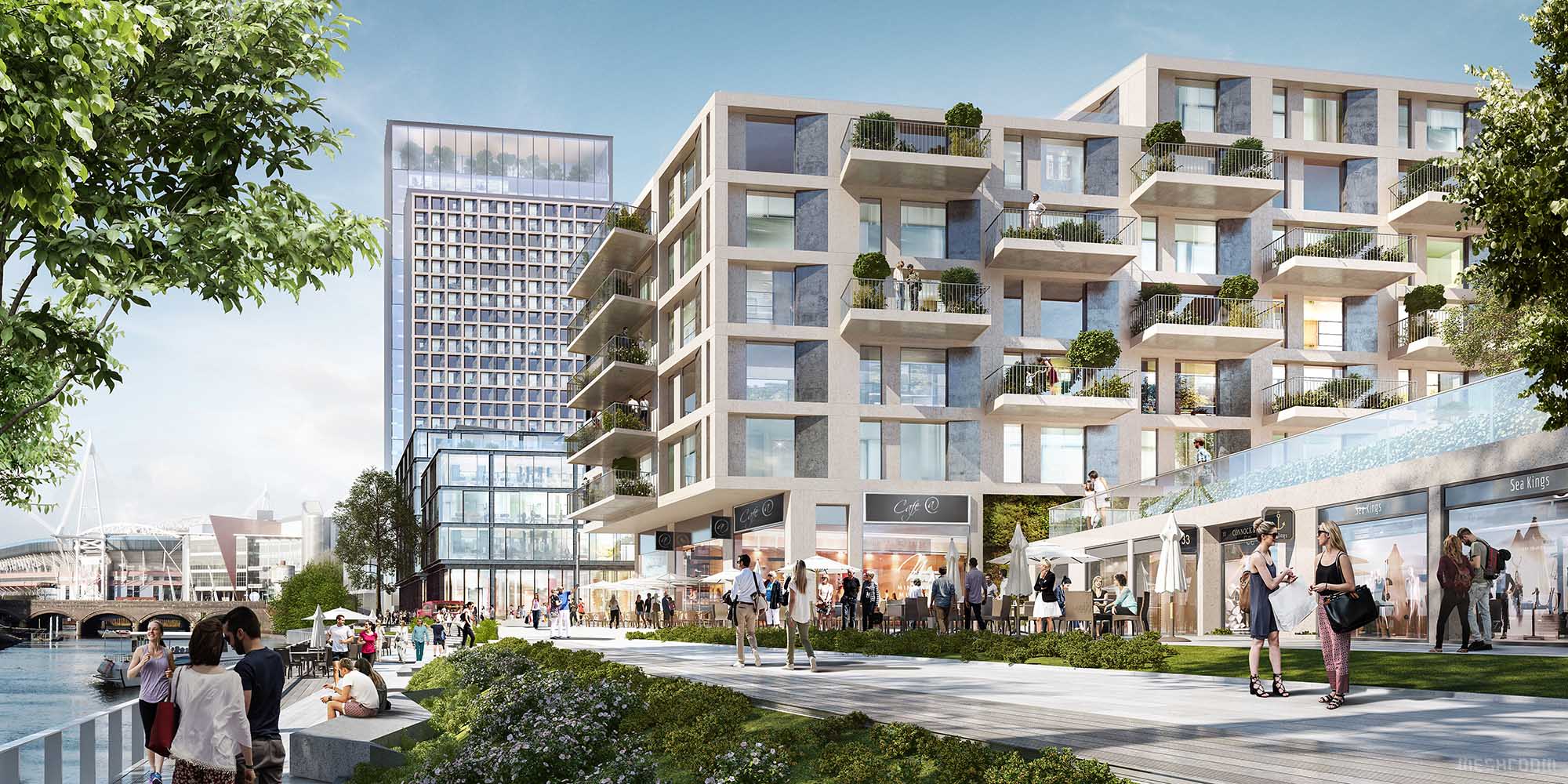 Work
Central Quay will redefine the entire work environment with options of shared or individual office buildings to a complete corporate campus. The location connects businesses to Cardiff's Transport Hub and city centre, where lunch hour errands are within a short walk from your workstation.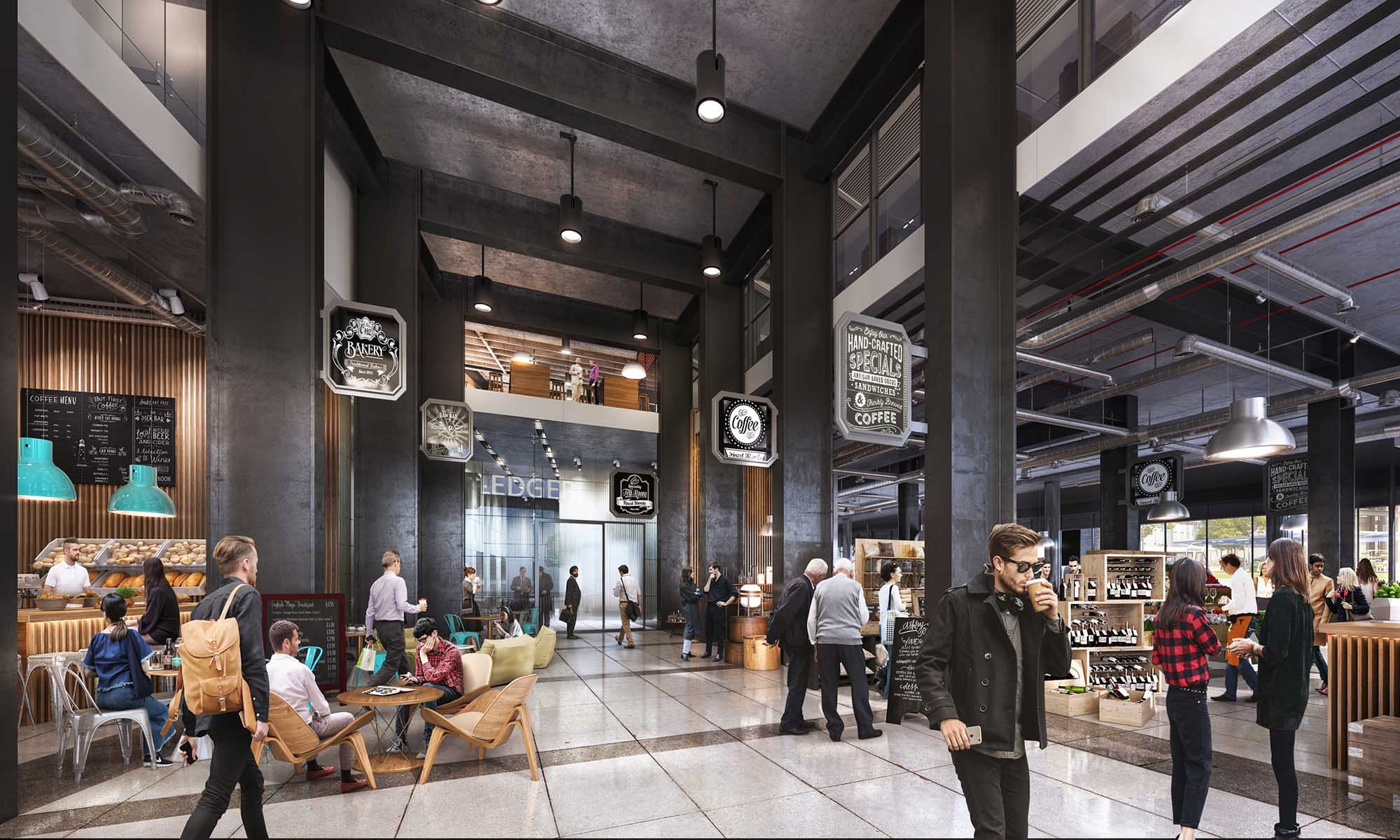 Play
Central Quay will be home to unique and local establishments as well as featuring brand name national restaurants and retailers. This new urban district creates an exceptional destination where expansive riverside walks invite strolling and outdoor dining opportunities. The long riverfront offers river access and public spaces — a natural connection of Cardiff City centre directly to its waterfront.